Slimcase for Galaxy S23 Plus
---
100% safe and secure checkout that doesn't store ANY of your information. Cash-on-delivery (COD) is available.
---
#1 SLIM PROTECTIVE CASE
Trusted by 325,000+ customers.
THE INVISIBLE PROTECTIVE CASE.
Carefully designed to offer everything you need in a phone case, and nothing you don't.
SUPER SLIM DESIGN. SO CONVENIENCE ON YOUR HANDS AND IN YOUR POCKET.
Super slim to keep the original look of your phone. Thoughtfully designed with precise cutouts. A subtle lip protects the protruding camera lens.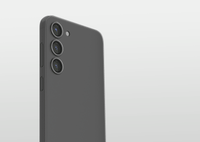 PROTECT FROM EVERYDAY BUMPS & DROPS
Slimcase is made of Armour Plastic that passes all of our tests. With a surprisingly sleek and slim design, they protect your phone from most everyday bumps and drops.
NEVER TURN YELLOW.
Made of premium material, Slimcase always stay with their true colors. Transparent case will always be clear.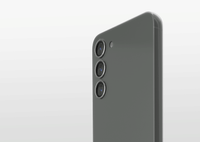 Frequently Asked Questions
---
Armour Plastic is an improved material based on polypropylene, with perfect hardness. Hard enough to be durable but soft enough for shock-absorbing. Unlike TPU (rubber-like plastic), Armour Plastic won't yellow over time.
---
Slimcase is 0.015" (0.38mm) thin, which is thinner than a play card. This gives you a bare feel of the phone.
---
No. That's the trade-off for the aesthetic design of the case. We highly recommend a quality screen protector like our Slimcase Tempered Glass for full protection.
---
Yes. All our cases have a subtle lip that extends beyond the camera to ensure it is protected when you set your device down.
---
Parcels will be delivered to your doorstep for FREE. We will provide a tracking number and keep you updated via email and SMS.
For shipping time of your country, please visit our Shipping Policy page
---
Yes, the case is so thin that you can use wireless charging. If you have Magsafe gadgets, you should choose our Slimcase Unique Magsafe cases for better magnetic attraction.
---
- 2 Years for Slimcase Pro, Slimcase Unique
- 60 Days for Slimcase Classic
- If anything happens to your product, we'll send you a free replacement (One replacement per item ordered)
- For detailed information, please visit our Warranty Policy
---
Ready to give us a try?
Disclaimer: While all Slimcase are well tested, we do not encourage customers to drop their phones. We shall not be liable for any kind of damage to the phones.